Wake Your Engine Up While Saving On Fuel
In December 2014, Jim Blaylock's crew @ Blaylock Turbo converted our truck with a C15 Acert Cat engine to their Big Daddy Switchblade turbo.

The first thing we noticed was a more boost and quicker boost. The Switchblade spools up like a turbo half the size; then the single vane opens up to a large turbo size.

With the Switchblade turbo, I no longer have to down-shift on the same grades I had to drop two or three gears on previously.
What benefits have you seen?
After approximately a month, when the owner calculated fuel mileage it went from 5 mpg to 7.28. We run 120K miles a year with this truck, and the owner estimates at $3.00 diesel, he will save over $20,000.00 in fuel annually on this truck alone. This is on top of turning the fuel up 100hp!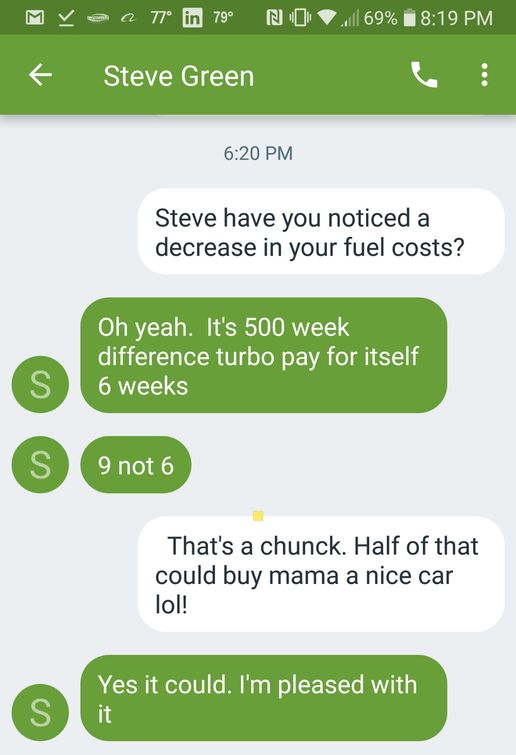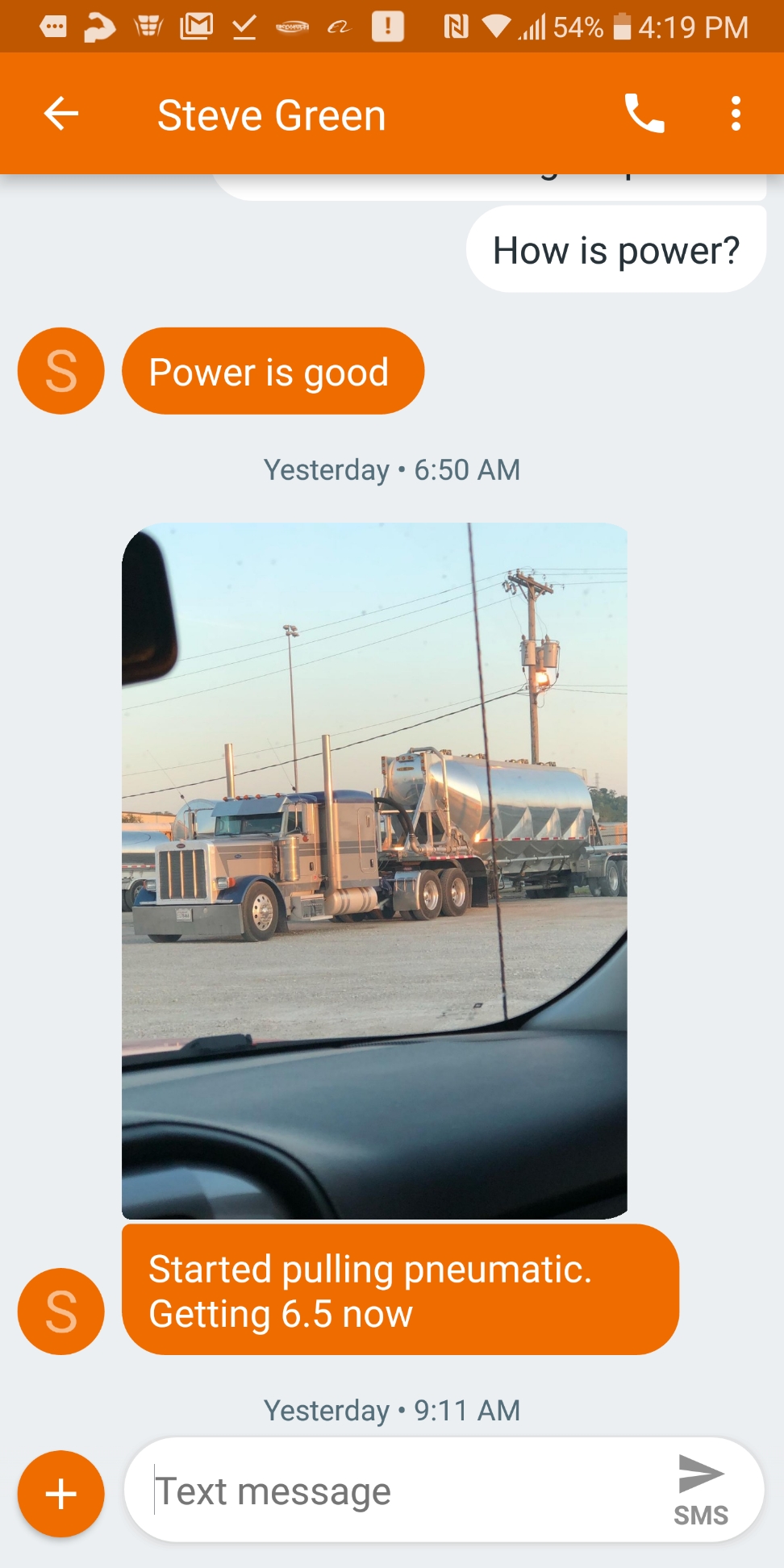 In my own words...
I would recommend the Blaylock Switchblade if you want more power and to save fuel costs while waking your engine up like you have never seen it before.